Clubs & Extracurricular Activities
We understand our students have a variety of interests, so we invite all students to learn more about the different clubs we have to offer. But remember: Extracurricular means "in addition to," not "in place of." We require students to maintain academic eligibility, demonstrate positive Cougar character, have good school attendance, and complete all classwork missed from school-sponsored activities.
Student Council
Student Council provides an opportunity for student empowerment and leadership. Our members are representatives voicing student concerns with school and community administration. They also serve and represent our school at public functions and raise funds to help other organizations.
National Junior Honor Society
National Junior Honor Society is more than an honor roll. We recognize students who demonstrate excellence in academics, service, and citizenship. All our members maintain a 3.5 (or higher) GPA and serve throughout our school and community.
Future Business Leaders of America
FBLA is the largest student organization in the world. By bringing business and education together students learn leadership development, participate in academic competitions, gain skills for college and career readiness and provide community service.
STEM Club and Robotics
Our project-based club studies four disciplines—science, technology, engineering, and math—and the cool ways these disciplines can be (and are) used in our world. We experiment, build, and discuss activities to help us prepare for an annual competition, and we strive to inspire a passion to pursue a STEM-related career.
Each year, we elect STEM club members to serve as SLJHS's Chief Science Officers (CSO). Chief Science Officers attend STEM trainings and host STEM events for the school and community. This year's officers are Paige McKenna and Bridget Badger.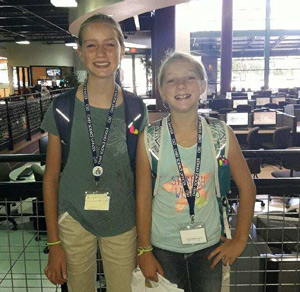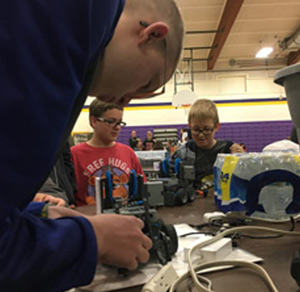 Ski Club
Ski Club promotes active, healthy lifestyles by supporting students who are active skiers and snowboarders and those who would like to learn. We take ski trips throughout the season and enjoy being together in the great outdoors.
Travel Club
Travel Club is an extension of our social studies curriculum. It provides eighth grade students the opportunity to experience museums, memorials, and historic places in Washington D.C. that commemorate the events and people studied in our program. Our partnership with WorldStrides makes this trip possible. Students must register with WorldStrides and commit to pay for the trip (minus the funds raised through our annual fundraisers). We hope to see you this June for our next adventure!

School Dances
Our student council sponsors all school dances throughout the year. For information about upcoming events, visit our News page.
Tutoring
Three Rivers offers free after-school reading tutoring and homework help every Tuesday through Thursday until 4:00 p.m. For more information, contact Mrs. Greggersen.